Research project. The discovery of the hidden historical layers. Work in the field of memory: public spaces, museums and historically rich places.

The project is being implemented in different cities, today it is: Bialystok, Bishkek, Gomel, Krakow, Minsk, St. Petersburg, Stockholm, Warsaw.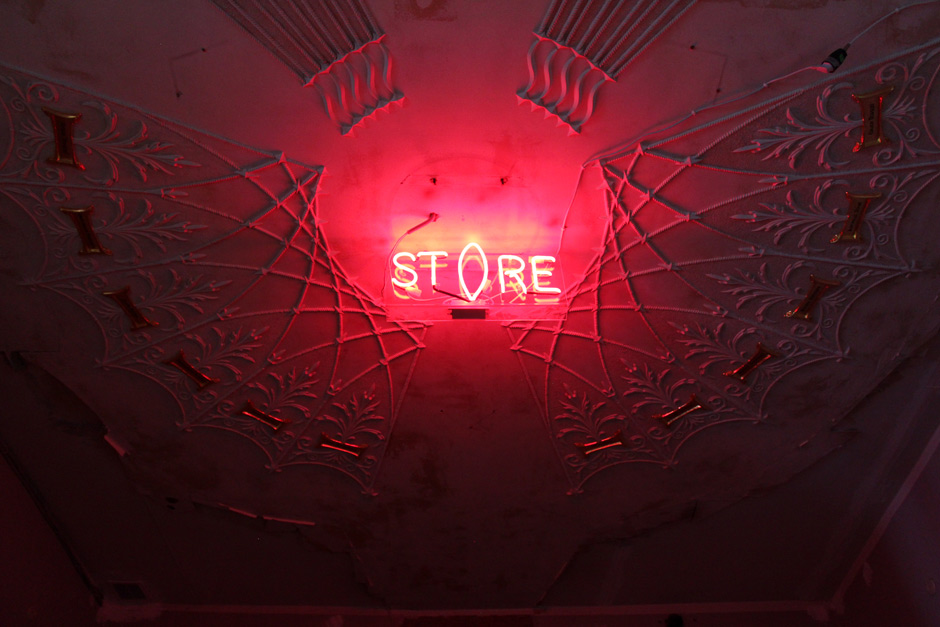 Total installation
ST()RE #6,
Bogdanovich Museum,
Minsk, Belarus,
2015
Stages the project
implementation:
ST()RE #1, #2, #3

Project curator: Hanna Liubakova



W13.1
W14.1
W15.1
«During the ArtBoom Tauron Festival, glass display cases have been installed in the centre of Krakow, on sites of historical importance boxes of various dimensions created by Sergey Shabohin especially for specific locations in the city. The artist studied the history of the places and filled the cases with the most varied array of objects, texts, and paintings. They allude to the history and events associated with the selected places, but also to the experiences randomly encountered by passers-by in the area. Inside the cases there are reproductions, prints, sculptures, modern items, photographs, maps and landscapes, but also «created by the artist» photographic images of contemporary tourists, which are juxtaposed with historical documents, reproductions of artworks, modern objects and representations of global catastrophes and tragedies. Shabohin's objects are, in the conception of the artist, to constitute a synthesis of public and private life, the past and the present, facts and lies, the exceptional and the banal. For passers-by these glass boxes may be just a new attraction, an entertaining display, a type of information kiosk or pseudo-museum, and for many people travelling to Krakow, they may seem a sort of trap»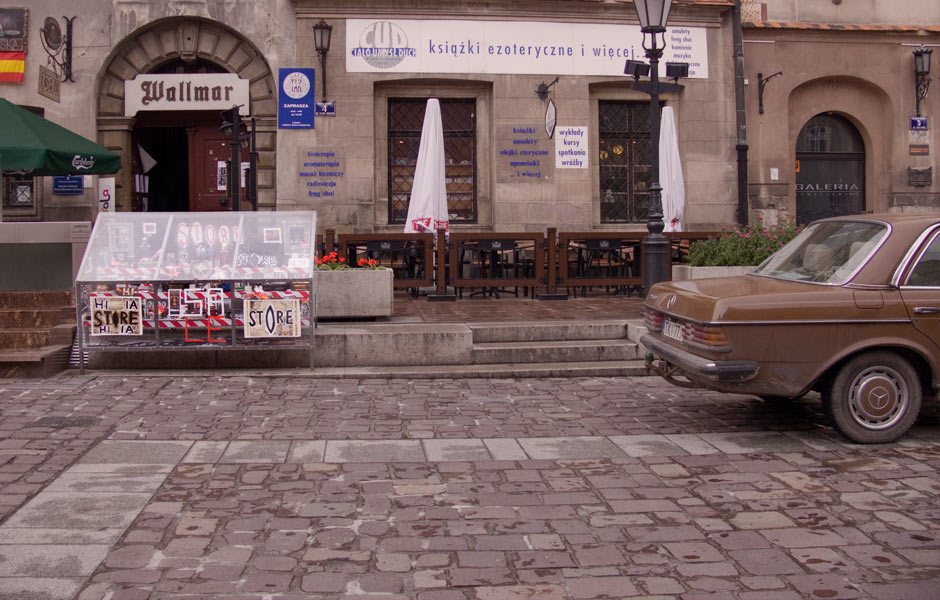 1.
2.
1. ST()RE #1, #2, #3,
Krakow,
2010

2. Video about project:
Art Boom Tauron Festival ©
2010






Three showcases (this is the first) was created for the historical place in Krakow (Poland). Established anonymously in the city, it resembled information stand, a pseudo museum piece, the place of some accident and a trap for tourists. The showcase is filled with various objects – sculpture, ready-made, newspaper clippings, photographs, etc. Many historical points in the city lost the interactivity and turned into boring tourist areas that mechanically try to read the city's historic cover.

The second installation of the three in Krakow put on the Maria Magdalena Square against phalological centrism.

The showcases were filled with diverse, often specific objects, and cause various reactions from the audience. For example: installation ST()RE #2: Phalocentris the nuns perceived insult of the Pope and the Catholic Church and tried to smash the windows. Some of the residents recalled the recent tragic for Poland air crash and the floods in Krakow (which ended a week before the appearance of the shop windows) and put flowers, candles and notes to the display cases.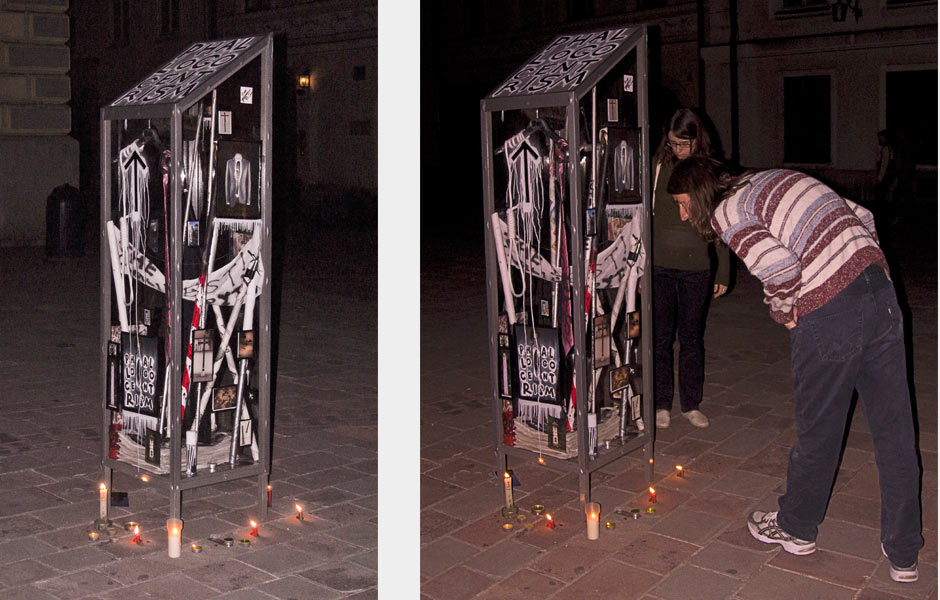 ST()RE #3:
History Commercialization
The third showcase of three in Krakow was installed in parallel on the market square. The installation was built as a continuation of the fountain and told about the commercialization of history and floods in Krakow.