The cycle is based on the practice of cleaning services in Minsk, which are not able to wash graffiti on marble and began to glue them with a film with a marble ornament. Works on historical fakes and layers, on Belarusian society and its myths.
Stages the project
implementation:
Sheath of Trauma
(Social Marble)

After the terrorist attack in the Minsk metro on April 11, 2011, the twisted floor at the explosion site was paved with new marble tiles. For two years, citizens gradually trampled this footprint, like a map of Belarus. Today it is almost invisible. The collage is an illustration of how in Belarus reality acquired traumas and fears are not overcome, but methodically obliterated into unconscious neuroses and lacunae of impotence.
As part of the art fair, Sergey Shabohin was selling a film with a marble image.
Social Marble
in the Center of Europe

On a specially constructed catwalk in the form of a wind rose, objects pasted with a film with a marble pattern were placed. In the center of the podium is an octahedral crystal — a symbol of the
National Library of Belarus
. There are other symbols around it, referring to the key modern myths about Belarus and various European values and practices, as if refracted by the crystal walls.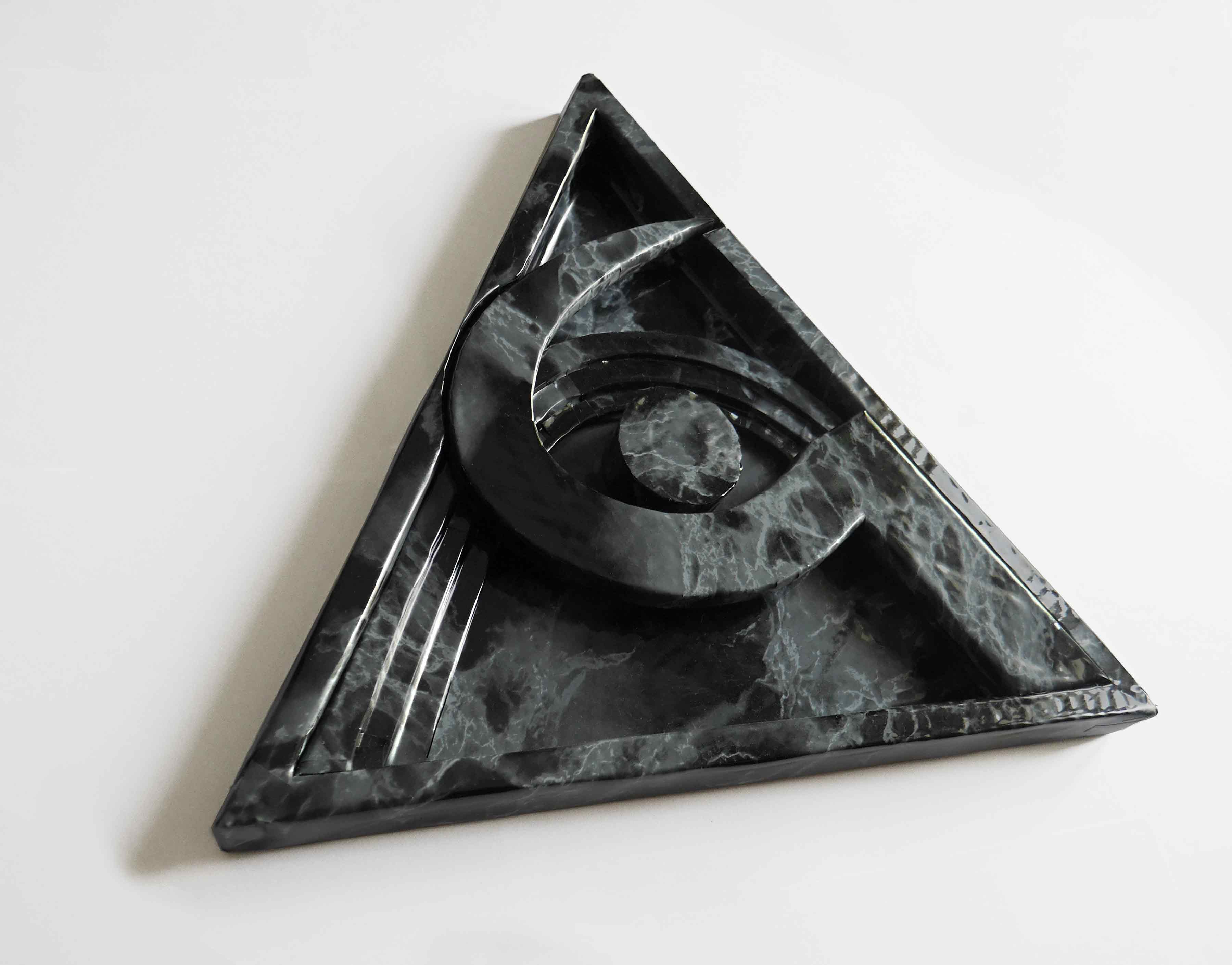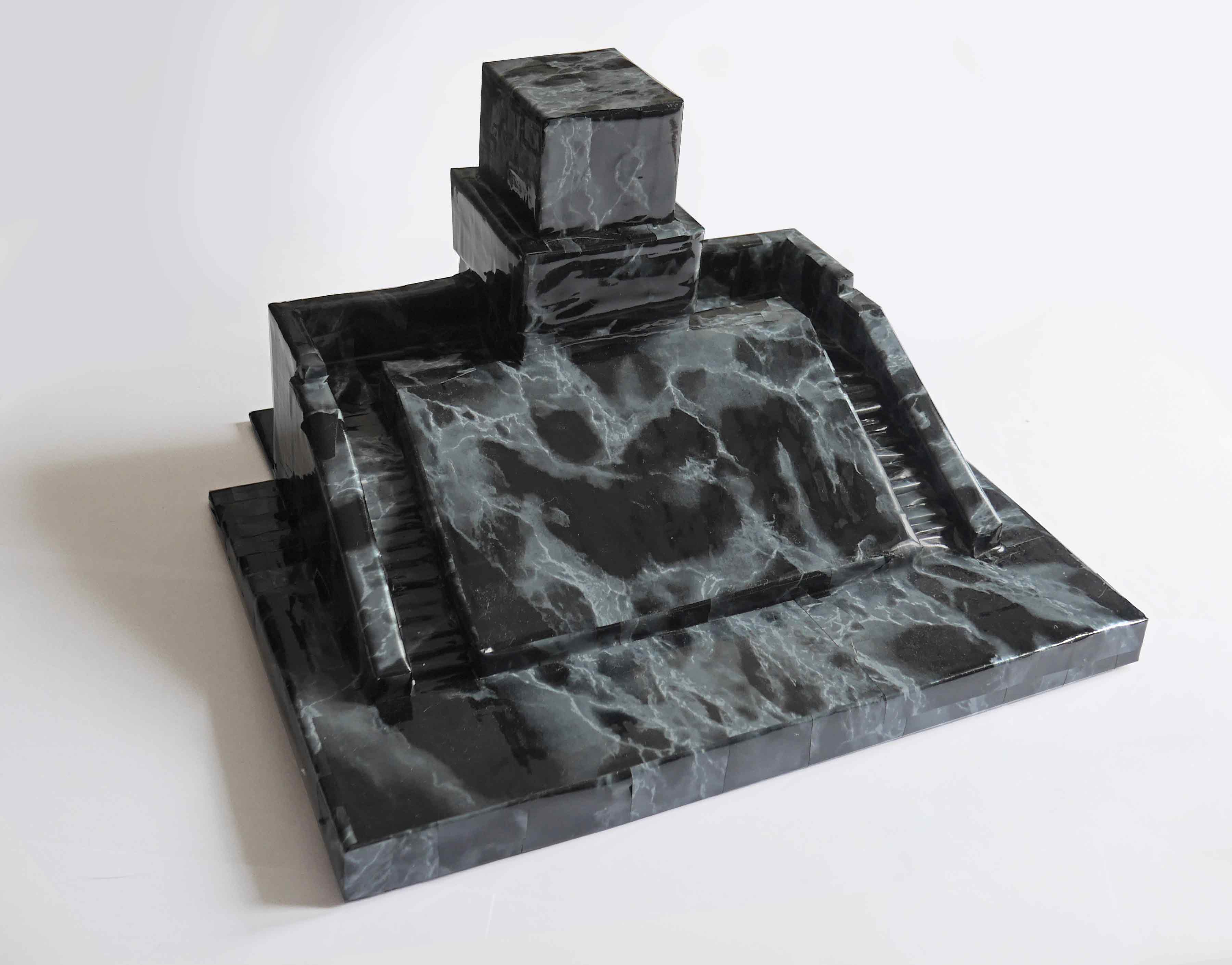 Social Marble
in the Center of Europe
in Berlin