Discussion with intervention:
ID: E19.13
Wessen Europa?
Whose Europe?
DAS NEUE EUROPA
UND DIE AUSEINANDERSETZUNG
UM DIE EUROPÄISCHE IDEE

INTERNATIONALES PROJEKT
IN ARMENIEN, BELARUS, GEORGIEN,
DER REPUBLIK MOLDAU UND DER UKRAINE
Presentation, discussion, and an artistic intervention by Sergey Shabohin (curator: Olga Shparaga)
Participants of the discussion:
Tinatin Gurgenidze
(architect / artistic director
Tbilisi Architecture Biennial
, Tiflis/Berlin)
Georg Schöllhammer
(
tranzit.at
)
Olga Shparaga
(
European College of Liberal Arts
in Belarus)
Kai Vöckler
(
Archis Interventions
)
Präsentation und Diskussion
am Freitag, 9. August 2019, 18.00 Uhr
Posterausstellung vom 7. bis 10. August 2019

Wer gehört zu Europa – und welches Europa ist gemeint? Wer entscheidet, wo genau diese Linien gezogen werden? Eine eindeutige geographische oder geologische Grenze zwischen Europa und Asien gibt es nicht. Vielleicht könnte man von Europa als Wertegemeinschaft sprechen, die sich in ihren Verfassungen zur Einhaltung von Menschenrechten, zu Rechtsstaatlichkeit und zu Meinungsfreiheit bekennt. Welche Grenzen können dann gezogen werden?

Vor allem in den Ländern an den Rändern Europas, die nicht Mitglieder der Europäischen Union sind, werden diese Fragen unterschiedlich diskutiert. Nach dem Zusammenbruch der sozialistischen Systeme in Ost- und Südosteuropa setzte eine konfliktreiche Auseinandersetzung um die Abgrenzung und Bildung nationaler Identitäten ein. Es laufen problembehaftete Prozesse der Wiederherstellung einer nationalen Identität und gleichzeitig eine oft imaginierte und ambivalente Europäisierung – oftmals mit Bezug zur Europäischen Union. Viele diese Länder liegen an neuen geopolitischen Bruchlinien und haben in den vergangenen Jahrzehnten rasante Transformationsprozesse durchlebt.

Im Rahmen des Projekts "Wessen Europa? / Whose Europe?" wurden lokale Akteurinnen und Akteure eingeladen, diese Interaktion zwischen lokaler, nationaler und europäischer Ebene zu diskutieren und die Ergebnisse in den europäischen Raum zu kommunizieren.

Neben einer Regionalkonferenz im März 2019 in Eriwan luden Interventionen in Chișinău (Republik Moldau), Eriwan (Armenien), Kiew (Ukraine), Minsk (Belarus) und Tiflis (Georgien) ein, sich mit dem Thema auseinanderzusetzen.


Die Diskussion findet auf Deutsch statt.

Im Anschluss ist Zeit für Gespräche und kalte Getränke.

Es wird eine digitale Publikation erscheinen.

Posterausstellung Öffnungszeiten:
Mittwoch, 7. – Samstag, 10. August, 14 – 19 Uhr

Das Projekt wird gefördert durch das Auswärtige Amt der Bundesrepublik Deutschland im Rahmen des Programms "Östliche Partnerschaften".


Stadtkultur international e.V.
, /
Kai Vöckler
(
Archis Interventions
) /
Georg Schöllhammer, Michaela Geboltsberger
and
Larissa Agel
(
tranzit.at
) /
Sally Below
(
CLB Berlin
)
Love Hope Faith.
In Honour of

2nd and 3rd parts of the exhibition consisting of three parts

Exhibition Bureau / Polish Modern Art Foundation, Warsaw, Poland
Sarmen Beglarian, Sylwia Szymaniak
Tymek Bryndal, Justyna Chmielewska, Norbert Delman, Monika Drożyńska, Maya Gordon, Nicolas Grospierre, Zuzanna Hertzberg, Dominik Jałowiński, Katarzyna Kobro, Krystyna Piotrowska, Sergey Shabohin, Tomasz Szerszeń, Marta Wódz, Bogdan Ziętek


August 8 – September 15, 2019

Michaił Anikuszyn, Bogusław Bachorczyk, Krystian Burda, Mikolaj Chylak, Justyna Chmielewska, Marian Czapla, Monika Drożyńska, Jacek Damięcki, Luna Drexler, Michał Frydrych, Tomasz Ponury Grzybiarz Górnicki, Zuzanna Hertzberg, Tobiasz Kenio, Olga Mokrzycka, Krystyna Piotrowska, Ewa Pogwizd, Aleka Polis, Leszek Rózga, Sergey Shabohin, Mikill Skugga, Henryk Stażewski, Wiktoria Wojciechowska, Tymek Wojciechowski, Wojciech Zasadni, Jacek K. Zieliński, Bogdan Ziętek, Paweł Ponury Żukowski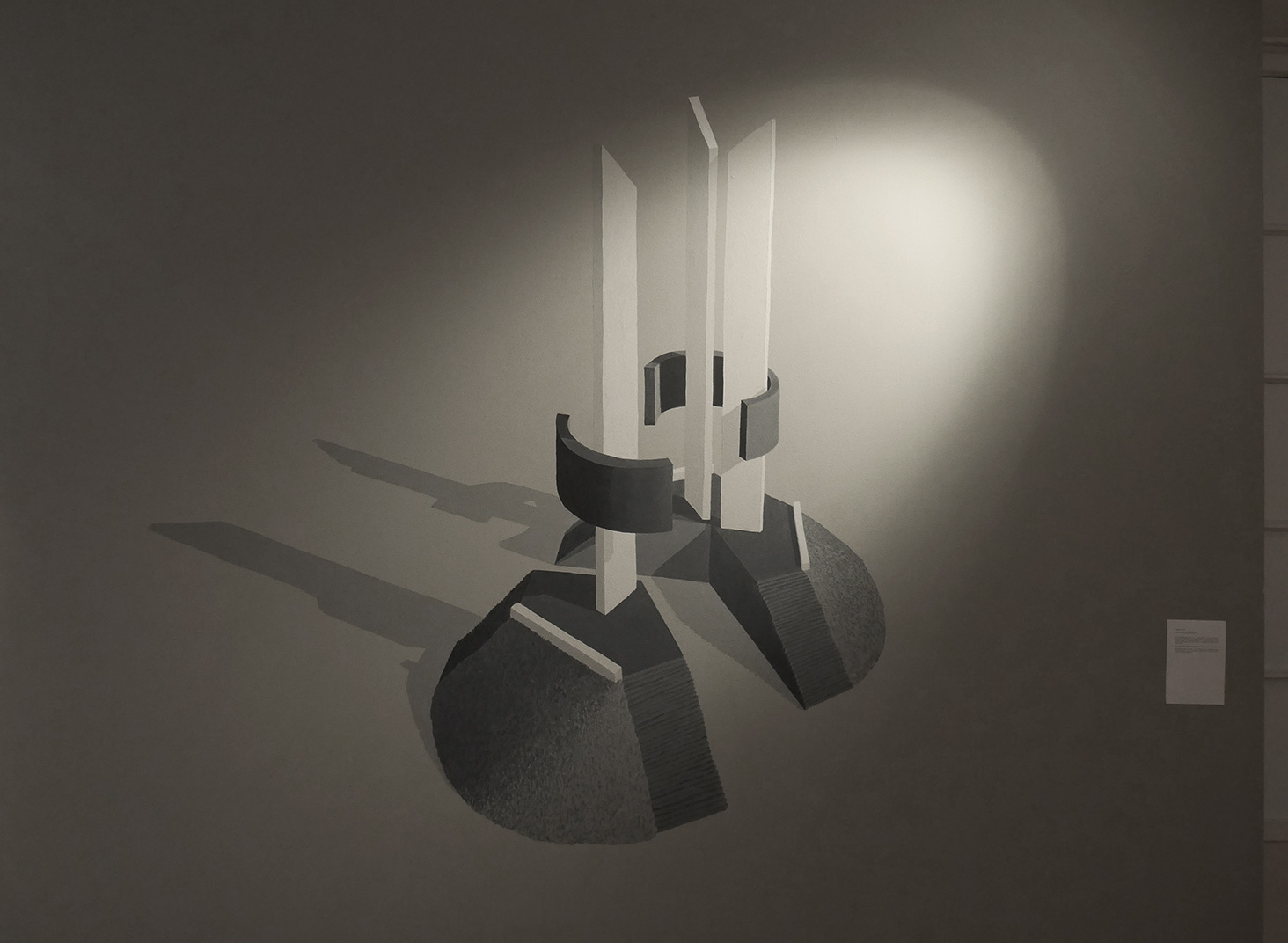 Exhibition in three parts:
Love: 10 April – 7 June, 2019

Hope: 27 June – 31 July, 2019

Faith: 8 August – 15 September, 2019
Królikarnia – Museum of Sculpture by Xawery Dunikowski, National Museum in Warsaw
Contexts 2019
IX International Festival
of Ephemeral Art
Mariola Allbinowska, Animacje PJATK, Grupa Azorro, B-dur Kwartet, Judit Bador, Tereza Barabash, Bożenna Biskupska, Ingrid Blekstad, Judit Bodor, Tania Bruguera, Leah Buckareff, Vlasta Delimar, Ensemble C2-D2-K, Calum Eccleston, Esther Ferrer, Irina Gheorghe, Justyna Górowska, Izabela Gustowska, Helena Hafemann, Elayne Harrington, Roddy Hunter, Sławek Janicki, Andrij Jurkewycz, Weronika Kami Amelia, Ana Kavalis, Paweł Korbus, Igor Kubik, Natalia LL., Cyril Lepetit, Anka Leśniak, Alastair MacLennan, Wiera Meniok, Siobhán Mullen, Brian Patterson, Pauline Payen, Zdzisław Piernik, Małgorzata Maria Potocka, Agnieszka Rayzacher, Christine Regn, Józef Robakowski, Lyllie Rouvière, Małgorzata Sady, Andrea Saemann, Carolee Schneemann, Sergey Shabohin, Guido Stemme, Karoline Strys, Jara Tarnovski, Francis Thorburn, Olga Tokarczuk, Mischa Twitchin, Anna Tyczyńska, Magdalena Ujma, a.w., Zorka Wollny, Ewa Zarzycka



Sergey Shabohin:
site-specific installation
ST()RE #10: Kadaverruhe,
Brehmer's Sanatorium,
The Black Hall,
Sokołowsko, Poland,
2019
Has everything already happened?
Two thousand years ago
Rabin Akiba ben Josef
concluded that
"Everything had already been"
. Greek philosophers (the Milesians, the Pythagoreans, the Stoics, Heraclitus, Anaximander) shared this view, when they referred to the beliefs of ancient Egyptians, who claimed that everything repeats itself mutliple times – eternal return.
Nietsche
continued with this concept in modern philosophy. He perceived time as cyclical and matter as returning to the same state.
Contemporary art stems from the tradition of past creation, it draws from it and is integrated into its continuum. Artists somehow feel the obligation within themselves to create something new, preferably a breakthrough, new trends, directions, qualities. But is it possible? Can they create an absolutely original work isolated from context? Does the feeling of novelty come from unfamiliarity with history of art?
So are we reinventing the wheel? Are we putting a new disguise on the same body? On the one hand, "what already had been" serves as an inspiration for contemporary art and on the other hand, seeking artists/experimenters and avant-garde artists are opposing tradition. There is no doubt that we do not live in an era of breakthrough in art, like it was at the beginning of the 20th century or in the 60's and 70's. New versions of previous appear, focus shifts, attention is drawn to other aspects. Of course, given the circulation of information, globalisation of culture and development of new technologies new possibilities open up. Plagiarism is another issue. To what extent is referring to an earlier work still creative approach and when does it become imitation and abuse. We should keep acquiring knowledge and learn to respect what "had already been" and seek "other things".
Curator: Małgorzata Sady
The desert grows, woe to him who bears desert within himself.
(
F. Nietzsche
)
Art must first be totally despised, it must first be thought totally pointless, before it can once more come into its own.
(
Ph. O. Runge
)
I have seldom seen so much inventiveness combined with so little talent.
(
L. K.
)
Kitsch is always in the process of escaping into rationality.
(
H. Broch
)
Dada fell like a raindrop from Heaven. The Neo-Dadaists heave learned to imitate the fall, but not the raindrop.
(
R. Hausmann
)
The new art is a contribution to art criticism.
(
H. Rosenberg
)
Like a joke without humour, told over and over again until it begins to sound like a threat.
(ibid)
Advertising art which advertises itself as art that hates advertising.
(ibid)
No such permanence, only becoming
No such permanence, only becoming' is a curatorial project considering impermanence in its cultural, economic, environmental, personal and political terms. Directly citing
Alexander Trocchi's
1962 essay,
'The Invisible Insurrection of a Million Minds'
, the project invites artists to explore ephemerality as a way to 'reject the conventional fiction of 'unchanging human nature.'' Given apparently increasing and persistent uncertainty in the post-millennial world, however, do we still value and understand impermanence as we have done in the past? How do we reflect upon the radical impermanence of belief systems, political frameworks, collective morality or environmental extinction and irreversible collapse? In what senses can impermanence still be valued as an avantgarde strategy against hegemonic orthodoxy, as an impactful critique of economic commodification and materialism? We invite artists taking a performative and self-reflexive approach to working across a range of media to create cross-disciplinary and hybrid art practice to respond to the dilemma and opportunity of impermanence in the early 21st century.
IN SITU Contemporary Art Foundation
Social Marble
in the Center of Europe
The first works of the
Social Marble
series are from the year 2011. The impetus for its realisation was a particular creative practice of the Minsk subway cleaning service observed by the author. Unable to wash away the caustic pigments of graffiti on the marble walls of the subway entrances and underpasses, the workers of the cleaning service began to paste over them with marble-patterned film. This adhesive vinyl film is often used to protect kitchen countertops, store shelves, and other items ー it truly is a 'social marble', a budget option accessible to all. At the same time, the structure of real marble is a result of complex geo-and bio-processes that are similar in their consistent, yet chaotic ualities similar to the social ones. So it came to be that the adhesive film with the marble pattern pasted onto the marble walls served as the starting point for the entire work series.
The installation is conceived as a podium in the shape of a wind rose displaying a number of objects created specifically for the project,
Social Marble in the Centre of Europe
.
All objects are made from cheap materials and pasted over with marble-patterned film with each one referring to a certain contemporary myth about Belarus. Moreover, many of those myths deal with various European ideas about history, memory, politics, economics, culture or religion: as they 'settle' in Belarus they are refracted here in a specific way. Reflection on the myth-making uses examples of Belarusian monumental art: each of the objects references a specific building, memorial, monument or sculptural frieze.
Models in imitation marble precisely communicate the main ideas of the project: searching for fakes and the verification of the purpose of myths, identifying the processes of cultural layering and discovery of historical palimpsests, monitoring the mechanics of nation-building and state-building in Belarus. The impression of quasi-materiality and the idea of cultural layering makes the installation seem deliberately fake, while references to 'wildness' of mythology gives it a theatrically pagan dimension.
According to contemporary studies of the processes of social transformation in Central and Eastern Europe, the experience of social imitation is not exclusively and specifically Belarusian. It came to be defining for the democratic changes of the last 25 years, which, in theory, were supposed to allow Eastern Europe to 'catch up' with Western Europe. By the end of the first decade of the 21st century it became clear that imitation of key democratic principles and institutions embraces almost the entire globe and conveys the unreadiness of those who have benefited from globalization to express solidarity with those who have lost at it. This means that today, democratic values and institutions require serious rethinking and discussion. Without those rethinking processes, the modern world can easily become a comfortable place for some and a zone of alienation for others.
Group exhibition and curatorial project:
ID: E19.1
Pose, Subordination,
Festivities and Hedgehogs.
YOUNG BELARUSIAN ARTISTS
Aperto Raum, Berlin, Germany
Maria Isserlis, Sergey Shabohin, Christy Woody
Uladzimir Hramovich, Ala Savashevich, Sergey Shabohin, Olia Sosnovskaya
Aperto Raum, in partnership with Slavs and Tatars' residency program and Goethe-Institut, is pleased to present an exhibition and public program with four young Belarusian artists: Uladzimir Hramovich, Sergey Shabohin, Ala Savashevich and Olia Sosnovskaya.

What is young, contemporary Belarusian art? What are the connecting points with global artistic practices? How resilient are post-Soviet realities? All these questions intrigued us when we first met artist, curator, and chief editor of Art Aktivist and KALEKTAR, Sergey Shabohin. His initial presentation on Belarusian contemporary art provided us a starting point to inquire further about young voices coming from Belarus and how to present this line of questions to a broader public in Berlin.

Pose, Subordination, Festivities and Hedgehogs was conceived as a cooperation with Slavs and Tatars' residency and mentoring program. In collaboration with the first phase of the residency, Aperto selected one project per artist to provide a small insight into the current topics of interests and artistic practises of the Belarusian art scene.

Slavs and Tatars is an internationally-renowned art collective devoted to the area East of the former Berlin Wall and West of the Great Wall of China, known as Eurasia. The collective's residency and mentorship program offers artists, curators, researchers and scholars from Eastern Europe, the Caucasus and Central Asia a unique mentorship program at the collective's studio in Berlin. During the program (from 1 to 3 months), residential participate in one of Slavs and Tatars' various activities–from transcultural research and knowledge production to the articulation and production of publications, lectures and exhibitions, work on their own practice and gain familiarity with the Berlin art community.

This exhibition marks the beginning of a long-term cooperation between Slavs and Tatars' residency program and Aperto Raum. Through providing a project space as well as a curatorial support for an exhibition and programming, Aperto is proud to present insights and artists for the first time in Berlin.

The pilot version of the residency was launched in the Fall of 2018 with 4 artists from Minsk, Belarus and a curator from Yerevan, Armenia – in collaboration with Goethe-Institut Belarus und Goethe-Zentrum Yerevan.

Goethe Institut Minsk, Aperto Raum, Slavs and Tatars